Silk scrunchies are a popular hair accessory which provides a beautiful touch to any up-do. Besides looking gorgeous, silk hair scrunchies also bring many amazing benefits to your hair. We know, we know. You've seen scrunchies selling at major brands and retailers like hot cakes, and have maybe added a few to your hair toolbelt, but thought, the Mommesilk difference is that we're not trying to dazzle you with style alone , we want to actively take care of your hair. So what can a simple switch to a Mommesilk silk scrunchie do for you?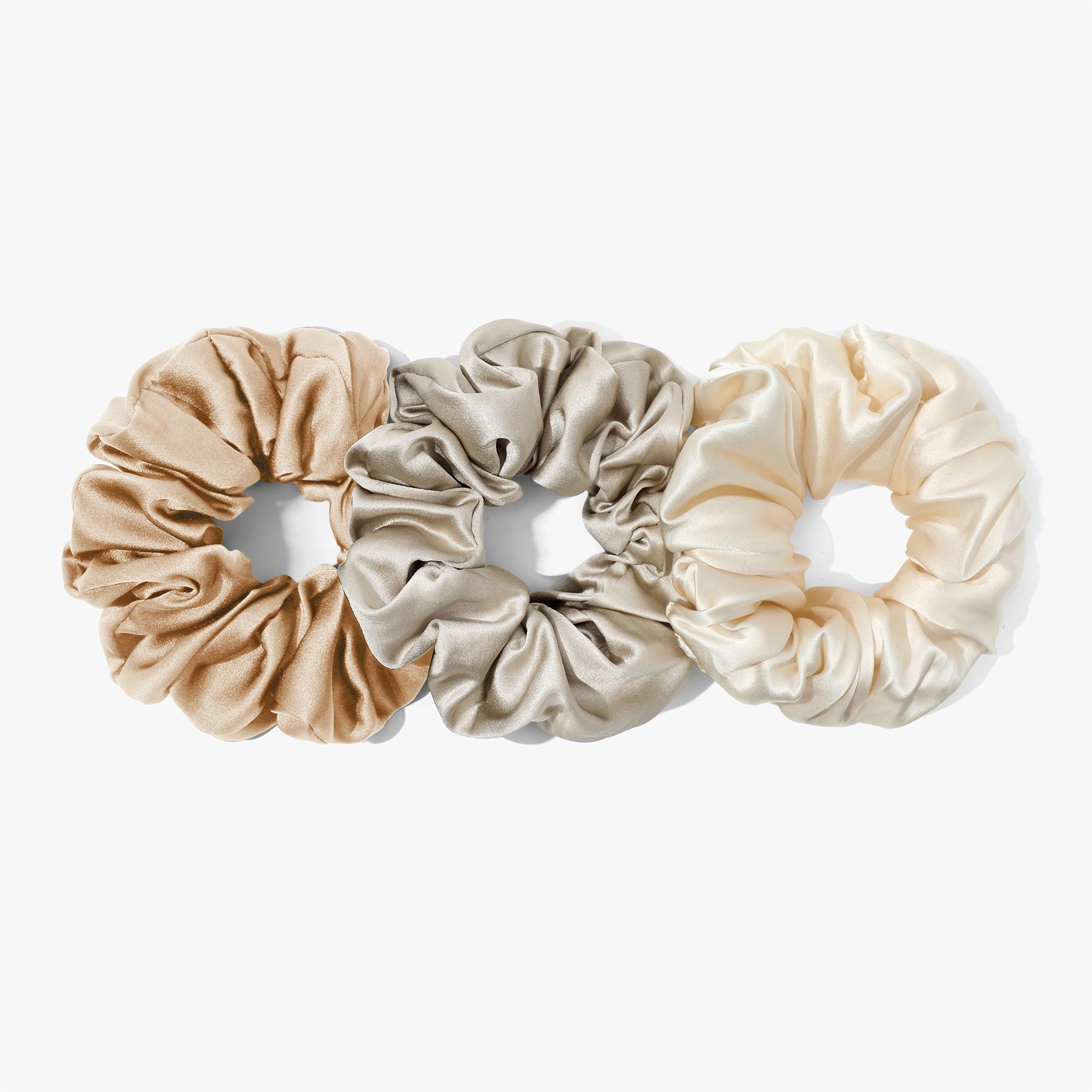 Prevent hair from damage.
With silk being such a gentle and soft material, it is no surprise that silk scrunchies are incredibly gentle on the hair, causing little to no friction or breakage when hair is tied up. They are also a lot easier to remove, causing no damage along the way! Traditional elastic hair ties commonly cause tangles and knots in the hair, due to them pulling and tugging more. This leads to breakage and snapping when wearing or removing them.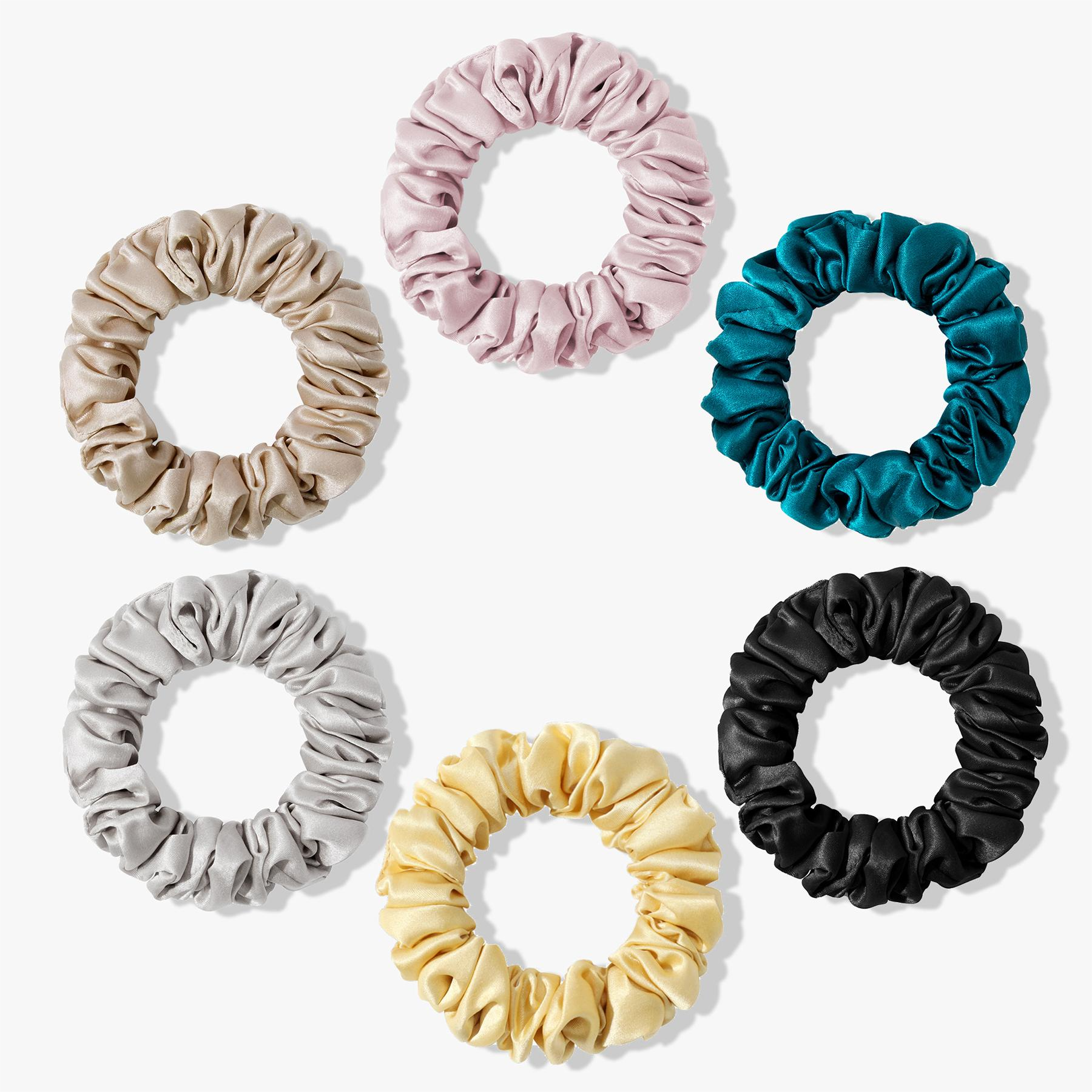 Reduce frizz throughout the day
When hair is tied up with a hair elastic, friction between the hair and the bobble can cause the hair to end up more frizzy as the day goes on. As silk scrunchies cause little to no friction during use, your hair will remain to look smooth, sleek and nearly in place.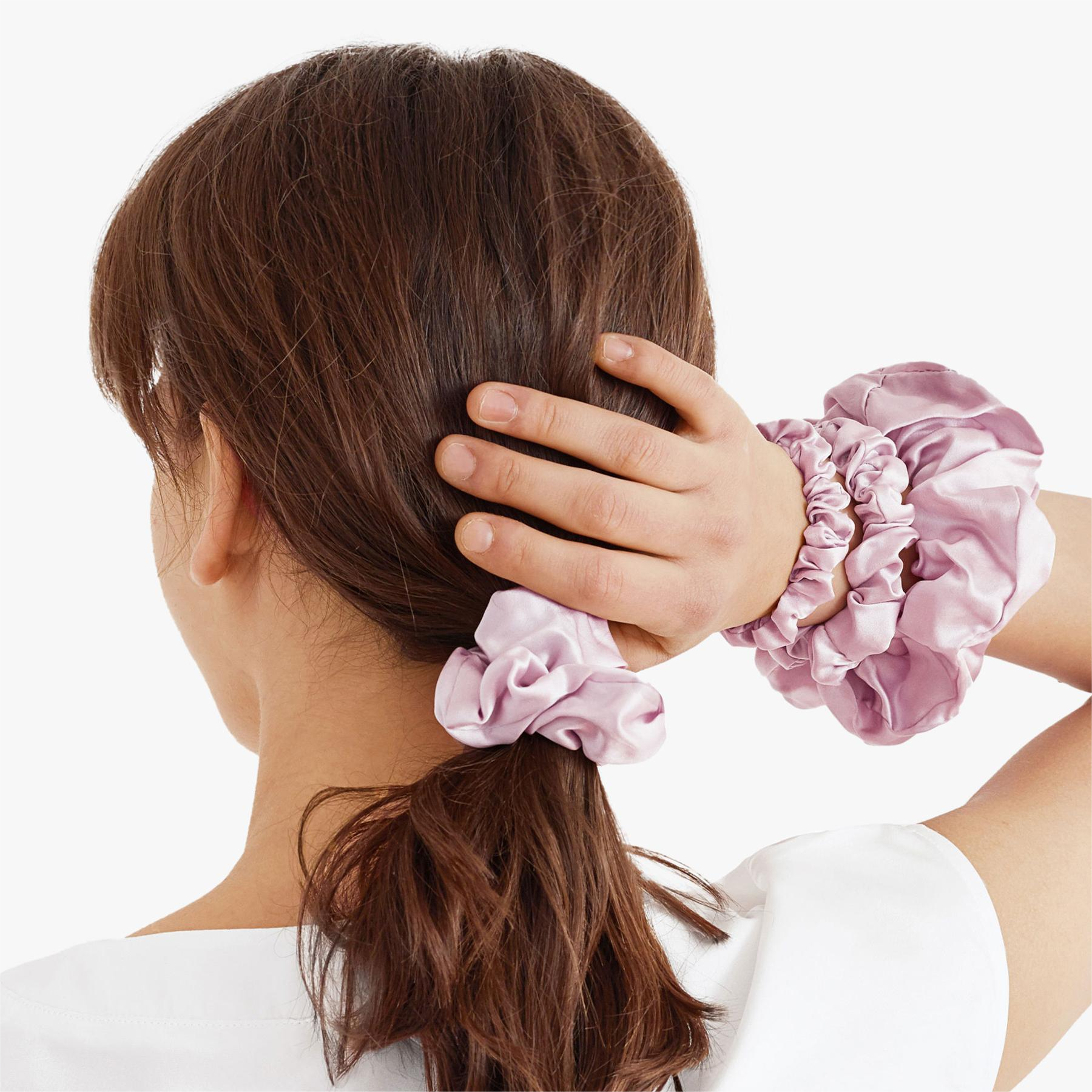 Keep hair hydrated
Silk is known to absorb less moisture than cotton and other materials. Help your hair retain its moisture and stay hydrated by using a silk scrunchie instead of cotton or other more absorbent materials that could dehydrate your hair.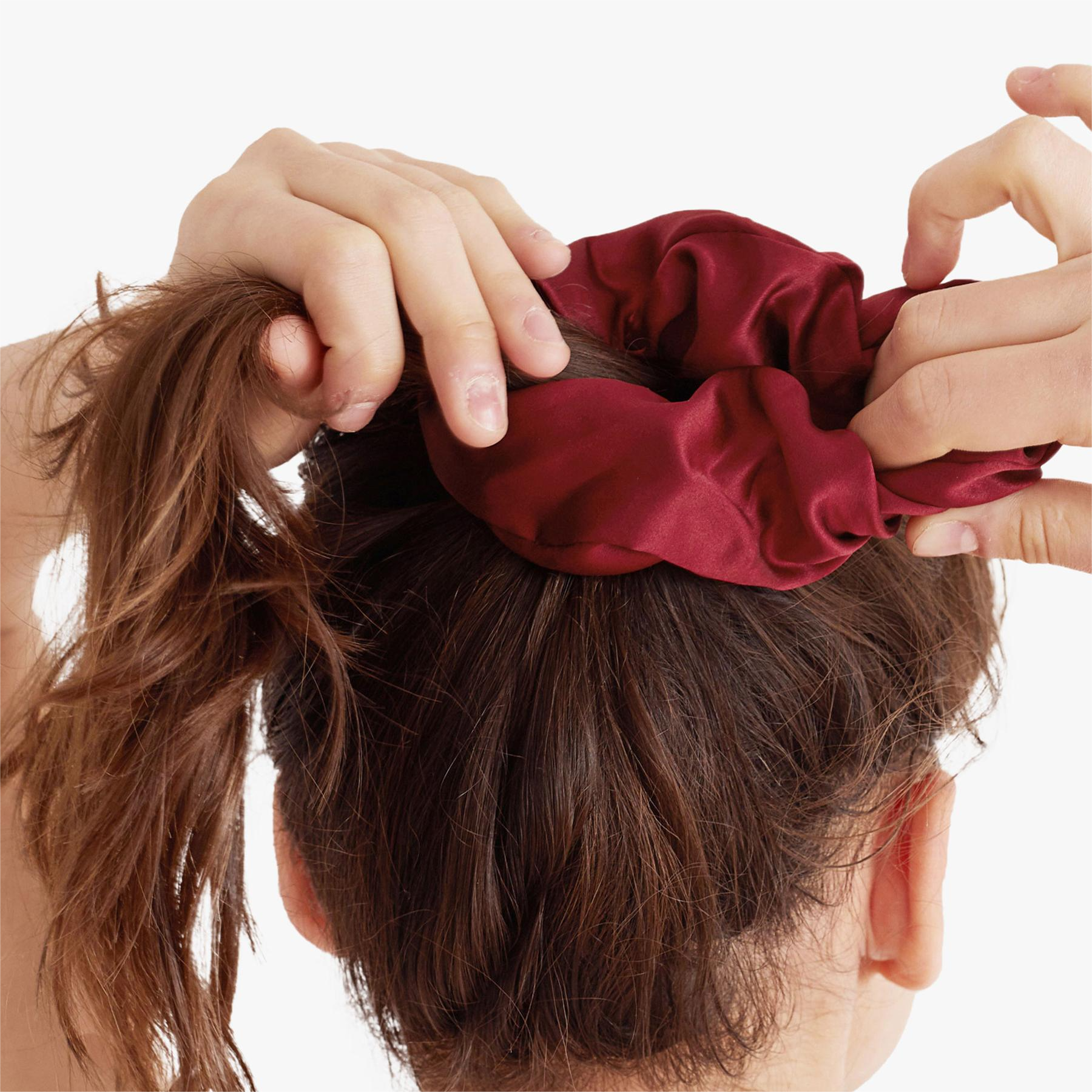 Stay comfortable and reduce irritation
Our silk hair scrunchies are extremely soft and comfortable to wear, and most importantly, lightweight. Avoid that dull, irritated ache of your hair is up for a little too long by using a soft, comfortable silk scrunchie that remains gentle on your hair all day.
Not only are silk hair scrunchies the best for your hair health, but they also compliment any outfit beautifully. We have a range of colours available so you can coordinate with your outfit or add a pop of colour to a monochrome fit. Now is your sign to ditch your elastic hair bobbles and treat yourself to some silk scrunchies! For the ultimate natural hair care routine, we'd also recommend investing in a silk pillowcase to protect your hair from breakage while you sleep. Find your next set of silk accessories with Mommesilk just in time for Summer!
---